SO NICE, SAY IT TWICE: MEET CULTURE CULTURE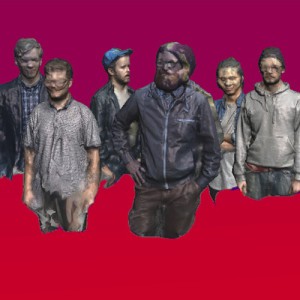 From Atlanta, Georgia comes a synthpop sextet band with a fresh, groovy and beautifully lush sound. They're called Culture Culture.
"…Culture Culture are a fresh-out-the-box synthpop band, and the latest project to satiate my 80s lust. While details of the group are virtually non-existent, with only two tracks available on their SoundCloud and Bandcamp profiles, they seem to be the kind of guys who let their feel-good music speak for itself. With nostalgic percussive elements, big, bassy disco notes and infectious guitar riffs, all permeated with a distant harmony of vocals, "Pouring Down" is a commendable first effort. And, with their first EP due out in the coming months, I'm looking forward to hearing more!" – Cracked Wax
Their latest EP is called 'JX-3Please' and is available on bandcamp, you'll love it.