ESSEX DIY GUITAR HERO: MEET DAVE GILES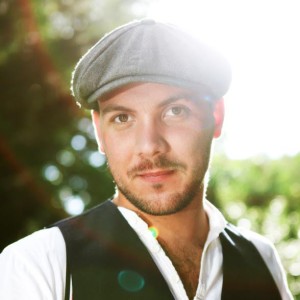 Being an artist in the 21st century definitely has its advantages for unsigned artists. Various social medias such as Facebook, Twitter, and YouTube offered Dave the communication with the public that he so desperately needed at the time. Being able to promote his music, his gigs and in general, himself to his current as well as potential followers worked outstandingly well for Dave. People took a shine to his openness, his raw song writing skills as well as his interest in others. Dave Giles is a rare artist who spends a lot more time with his fans than just inviting them to gigs.
Dave's debut seven track EP "The First Seven" was launched in October 2010 with a sold out show at The Barfly in Camden, released (as with all of his material) by his own record label "Cheeky Chimp Records Ltd". Since then he has toured the UK numerous times as well as tours of Ireland and Australia and numerous releases.