ALL EARS ON EGO ELLA MAY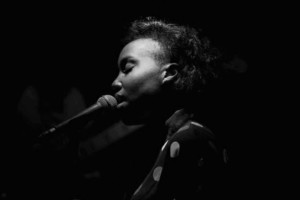 A self-taught guitarist, part-time beatmaker and occasional poet, Ego Ella May's talents are far from limited within music due to her natural flare and passion to learn. Ego possesses vocal versatility, which enables her to scat and freestyle over her music with seemingly effortless finesse.
Since releasing her EP 'Breathing Underwater' in February this year (produced by rising star IAMNOBODI), Ego's 'hauntingly sexy' vocals and provocative lyrics have been the talking point for many.
—-
EGO ELLA MAY'S FIRST HEADLINE SHOW WILL TAKE PLACE ON WEDNESDAY 11th JUNE AT THE HOXTON UNDERBELLY, LONDON – DON'T MISS OUT!
Ego Ella May – 'Breathing Underwater' EP