If you hadn't guessed already, Rhiza is all about championing the independent music scene, whether it be emerging artists or veterans of the industry so when we heard Dreadzone's new studio album Escapades, we just had to help the band celebrate it's 20th year with their indie release on Dubwiser Records.
Dreadzone, originally started by Big Audio Dynamite's drummer Greg Roberts and musician, engineer Tim Bran and heavily championed by the late great, John Peel, have had a 7 album career and built a faithful fanbase for their energy filled live performances.
Greg Dread, original bassmaster Leo Williams, the unmistakable MC Spee, legendary reggae vocalist Earl 16 alongside Chris Compton on guitar and Bazil on technology make up the current Dreadzone live line up and "Escapades" their 7th album was recorded at fellow Big Audio Dynamite member and The Clash's, Mick Jones studio aswell as Dread Central in West London. The 10 track album was co-produced by Tim Bran and also features Mick Jones on 'Too Late' and vocalist Lena Cullen.
It's available on CD, Vinyl and to download here
The season is changing but thankfully with the dark nights of Autumn comes Ego Ella May's soul drenched vocals – rich, eclectic and hypnotic. We've lost ourselves, utterley, in her aptly titled "The Tree EP".
http://egoellamay.bandcamp.com/
"I've just been doing my thing. I come from jazz and prog rock like Weather Report and Mahavishnu Orchestra [jazz fusion group that featured Jan Hammer] — '70s/'80s stuff. I found disco digging for fusion records when I was a kid."
 says drummer/multi-instrumentalist, composer and producer Mathias Stubø aka Proviant Audio. His album Drift Days And Disco Nights, sounds like the album Daft Punk could have made if they hadn't moved to LA and dug up the spirit of Fleetwood Mac. A strong challenger to "Random Access Memories" for the Best Disco Album of 2013.
The good people over at Pledge Music are now promoting Rhiza Music to new and established artists coming through their direct to fan / crowd funding website.
Flash Atkins besides being an "old timer" super hero and hanging around the less salubrious parts of London, has been in the studio again. When we heard his collaborative EP, aptly called Collaborations, we wanted to collaborate too, naturally. The EP features "Wilco", with 2 Billion Beats and begins as a chunky, low-slung, disco-influenced house number, before morphing into a Moroder-ish chunk of electronic disco madness. CP hook-up "Malawi Chant" is a breezy afrobeat affair – all undulating rhythms, darting organs and African chants. Finally, "Calieo Square", with Havana Candy, is an atmosphere, picturesque slither of melodic nu-disco. What more could you want ?
The second album from alternative folk & Belfast foursome, Master & Dog is a real beauty and was mixed by 3 times Grammy award winner Ken Nelson (producer for Coldplay – Parachutes, A Rush of Blood to the Head, XY – Gomez, Badly Drawn Boy, Ray LaMontagne, Snow Patrol, Paulo Nutini).
Rhiza continues to support the talented and under appreciated Mr Fogg, a purveyor of emotive electronica who has been quietly releasing singles and albums over past 3 years. We also love Jakwob's remix of his single "Moving Parts". Jakwob shot to fame after his remix of Ellie Goulding's, "Under the Sheets" was played on BBC Radio 1 as Zane Lowe's 'Hottest Record In The World'. If you want to sample Mr Fogg's music then check him out here.
From an idea born in a Brooklyn bar and recorded in an out-of-season Alpine hotel, Deptford-based duo Frank's Daughter have produced 'The Sound Of A Heart Unravelling', a debut album of desolately exquisite melancholy. Released in July 2013, this is intelligent, emotive post-rock that should appeal to fans of Talk Talk, Portishead, Massive Attack, Radiohead, even Kate Bush.
Frank's Daughter's debut single 'Fall Fully Backwards' picked up plays on Xfm and 6Music's Lauren Laverne show.
http://www.franks-daughter.com/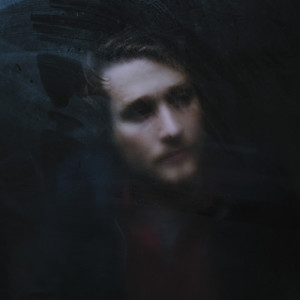 Not too long ago, we spoke of this Australian singer/songwriter with his emotional and euphoric downbeat/folk/electronica sound. Now, look and listen to 'For My Help', a slow-burning flame of a composition from his debut EP, The City.
Pagination