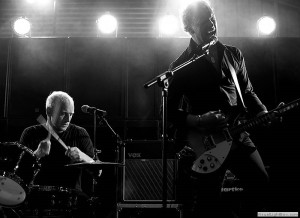 'The Sea' are Peter and Alex, two Cornish Junior National surfing champions turned beloved UK Rockers. Swapping boards for Guitars and drums, Alex and Peter started gigging in earnest – traveling the length and breadth of Europe in the mandatory battered van, collecting fans wherever they went… creating optimum noise with minimum band members and fuss.
Their single 'Get Up, Stand Up, Die' was released earlier in January, an antidote anthem inspired by Alex's long journey of physio, surgery and healing after a horrible surfing accident.
'An entirely ridiculous and completely fantastic stew of riffing and vocal histrionics' – The Guardian
'Always nice to hear that a massive high street chain are playing the new single 'Beautiful Mess'.
The two-piece band have to date released one self titled EP in 2013 and a debut album 'Beautiful Mess' in October 2014. This earned them plays on 6Music, Amazing Radio and BBC Introducing up and down the country, along with numerous band of the week accolades. OneGirlOneBoy have built on this burgeoning promise with appearances at Dot-to-Dot, Splendour, Tramlines,Tia Maria's Dark Room shows as well as key support slots for established acts. They have songs in TV shows on FOX, Channel 5 and MTV and their repertoire continues to grow. Caught live, they are a barrage of emotion oozing with sex appeal with lilting vocals and weeping guitars. Expect an audio-visual experience, as music is infused with pop culture references and theatrics.
"life-affirming" – Art rocker
"Awesome!" – Drowned in Sound,
'Thought provoking pop music at its very finest, and vocalist Natasha's presence and intensity could very easily make her an icon in years to come. Just go and see them.' – LeftLion
We recently received this email. Great to know Rhiza is an asset to emerging artists!
Hi,
I've discovered that you guys have kindly made use of my music in the past, so firstly I'd just like to thank you for your support. It has resulted in the production of royalties that help me to continue doing what I love, as well as priceless exposure for my music.
Thanks
Jamie Hamilton
Jamie Hamilton is a singer-songwriter/producer from Darwen, Lancashire. His self-released 2013 EP, "Roots", caught the ear of BBC Radio 6 Music's Steve Lamacq
"One of the most promising new artists to emerge through BBC Introducing this year."
Steve Lamacq — BBC Radio 6 Music
Jamie Hamilton — Roots from Sunbird Records on Vimeo.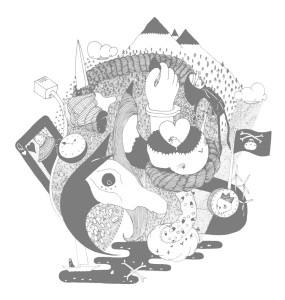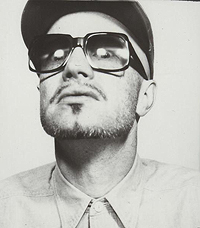 Earl Zinger is back in the game with the release of his new EP 'Kingdom of Kings'- now available on Bandcamp! This musical offering by Zinger, a.k.a. Rob Gallagher , combines influences from his time as frontman of acid jazz pioneers Galliano with a lo-fi blues twist. Gilles Peterson has already given the EP a shout out on Twitter this morning – if it's good enough for him..
Earl Zinger – 'Kingdom of Kings' EP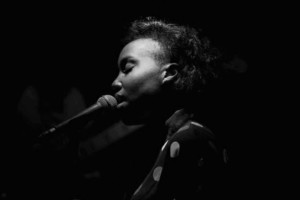 A self-taught guitarist, part-time beatmaker and occasional poet, Ego Ella May's talents are far from limited within music due to her natural flare and passion to learn. Ego possesses vocal versatility, which enables her to scat and freestyle over her music with seemingly effortless finesse.
Since releasing her EP 'Breathing Underwater' in February this year (produced by rising star IAMNOBODI), Ego's 'hauntingly sexy' vocals and provocative lyrics have been the talking point for many.
—-
EGO ELLA MAY'S FIRST HEADLINE SHOW WILL TAKE PLACE ON WEDNESDAY 11th JUNE AT THE HOXTON UNDERBELLY, LONDON – DON'T MISS OUT!
Ego Ella May – 'Breathing Underwater' EP
In the words of ROTD
"Sheare is the alias of Brandon Sheer, an incredibly talented chap based in New York, who's crafting big and ambitious electro-based tracks with a great pop sensibility, designed to instantly catch your ear and deserving to be heard worldwide. He cites his influences as some of the great British bands of the 80s and 90s like Depeche Mode, New Order and Radiohead and is a massive fan of Britpop and New Wave. You hear all of those in the mix on this featured song from his second EP, titled Singularity, produced by Brandon and mixed by Matty Green, who's worked with Paul McCartney and TV On The Radio. Matty is the protégé and former assistant to the great producer Mark 'Spike' Stent (famous for his work with Bjork, Arcade Fire, Madonna, Muse and even the Spice Girls) who himself exec-produced and mixed Sheare's debut EP Somebody Else in 2013. If you're looking for the next Hurts, waiting and ready to sell millions of albums across Europe and beyond, I'd start banging Brandon's door down now"
Huffington Post recently featured his new stop motion video for Eyes from the EP :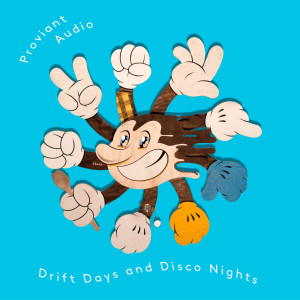 Mathias Stubo's disco project continues to forge its way ahead in 2014 with a nomination for Drift Days & Disco Nights as best dance album of last year in the equivalent of the Norwegian Grammys.
How Does It Feel featuring Lido Lido is the third single to be taken off it and is the perfect combination of 80s, disco and pop with good times written in to its DNA. With Rhodes, sparkling synths, a healthy dose of NRG and a killer hook it's been all A-listed on Norwegian national radio and is as perfect a 4 minutes as you'd ever want to spend.
Music Week have highlighted the jukebox market in their February issue as being a market "set to thrive". The launch of a new free app, Soundjack which allows users to pick, play and pay for jukebox selections from their phone looks to drive the market forward beyond 2014.
Crosstown Rebels will release a tenth anniversary compilation on February 24th and Rhiza is very happy to be helping promote the album upfront of it's release by uploading the 1st cd from the comp across the digital network.
The label, founded by Damian Lazarus in 2003, has risen to prominence over the past ten years with more than 100 releases. It acted as a springboard for Jamie Jones and his Hot Creations crew, and is also home to other formidable acts such as Art Department, Maceo Plex, Deniz Kurtel and Amirali.
The opening track to the 3 cd comp features Amirali's "Beautiful World" and is a very welcome reminder of the Iranian / Canadian producer's nu-wave wonky electronic melancholic house.
Yumi And The Weather is the wavy seaside guitar-electronica & rhythmically led pop of Ruby Taylor. Her 1st EP comes bundled with premium reworks of the track from R&S's Vondelpark and rising producers Earlybird & Kiwi and having seen major support from Radio 1 and 6 Music, her debut release is an impressive introduction to her love of atmospheric synths and richly layered melodies.
Pagination