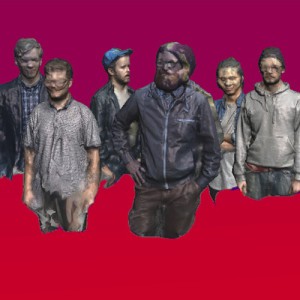 From Atlanta, Georgia comes a synthpop sextet band with a fresh, groovy and beautifully lush sound. They're called Culture Culture.
"…Culture Culture are a fresh-out-the-box synthpop band, and the latest project to satiate my 80s lust. While details of the group are virtually non-existent, with only two tracks available on their SoundCloud and Bandcamp profiles, they seem to be the kind of guys who let their feel-good music speak for itself. With nostalgic percussive elements, big, bassy disco notes and infectious guitar riffs, all permeated with a distant harmony of vocals, "Pouring Down" is a commendable first effort. And, with their first EP due out in the coming months, I'm looking forward to hearing more!" – Cracked Wax
Their latest EP is called 'JX-3Please' and is available on bandcamp, you'll love it.
From the same city as Foals comes a 4-piece indie band with a fresh deep electronic sound, forging a path in guitar music that has gained the attention of the likes of 'BlahBlahBlahScience', The Guardian and BBC Radio 1 DJ Huw Stephens.
"How to remain true to your original idea – to use space and silence as virtual fifth and sixth instruments in a bid to pare down R&B to its stark essentials – when you're vying for airtime with the usual indie guitar bands on what are probably your natural homes, 6 Music and xfm? That is the question. Still, while we wait for Pixel Fix to answer, they're making some quite stunning music" – The Guardian
Look and Listen Here: Fall – Pixel Fix
https://www.youtube.com/watch?v=c3TWLBkotNQ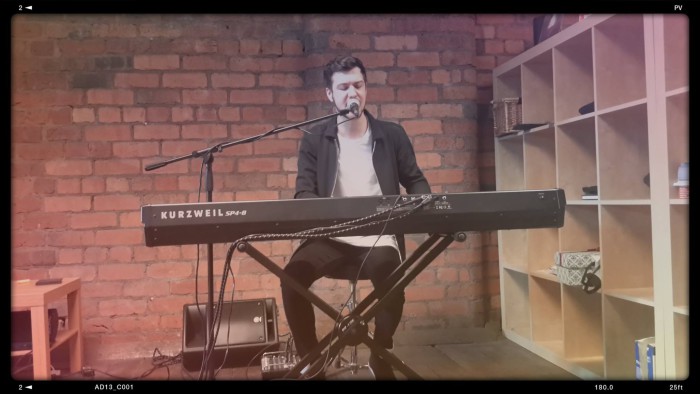 Luke Cusato's keeping busy. In 2014, he received critical acclaim from LIMF Academy and Amazing Radio. In 2016, he's performed live at Sentric Music (image above), after being asked to do a "Big Sync" track with Sentric Music/Miloco Studios/The Motor Museum Recording Studio for Sentric's latest podcast. Listen to it here.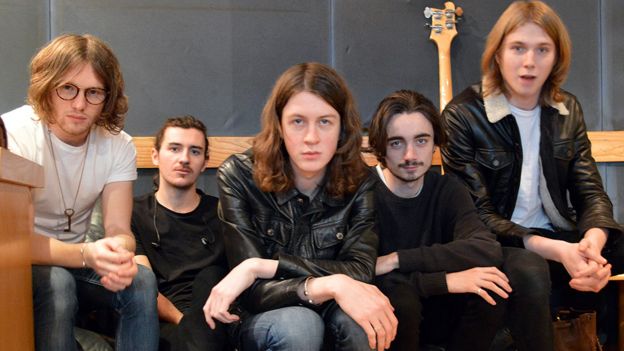 The Blossoms have grown nicely since we last checked. This Stockport, Manchester-based indie band formed in 2013 and after a breakout hit in "Charlemagne", finished 4th place in BBC's sound of 2016 list. Far from slowing down, they've toured across Europe and have returned to BBC Radio 1 with a new single "Getaway", premiered by Annie Mac  as the Hottest Record in The World.
Last time we checked, Natalie McCool was enjoying critical acclaim from the likes of NYLON and Vogue Magazine, as well as popular blogs "The Line of Best Fit" and "Pigeons and Planes". Refusing to slow down, her music has gotten the attention of BBC Radio 1′s Huw Stephens and will be going on a headline tour in September. A year ago she released "Pins", check out her video below…
Rhiza Music writer Kevin Kerrigan has been commissioned as a music composer for a new series on the television channel Dave. It's called 'Money Pit'
Hosted by Jason Manford, forty total strangers put their own money on the line in the quest to invest in fledgling businesses that could make their fortunes. But they'll have to club together to raise enough money to get the businesses to their target – and that's when tempers flare and the game-playing begins. Inspired by the growing trend of crowd-funding, anything can happen in the Money Pit
Have a look:
Rhiza Music writer Kevin Kerrigan has been commissioned to compose music for Channel 4′s new reality comedy, "Lookalikes".
"Lookalikes" is a structured, fly-on-the-wall reality-comedy following the antics at Britain's premier lookalikes agency, run by David Beckham promoter Andy Harmer in Eastbourne.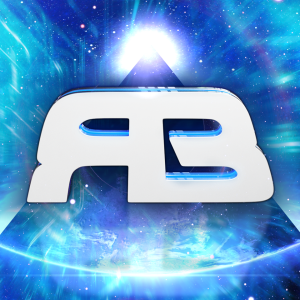 Best known for the melodic textures and ambient soundscapes that evoke different emotions within his music, Rameses B has built up the knowledge about sound & music over many years and takes pride in being an independent artist; sharing his music with the world.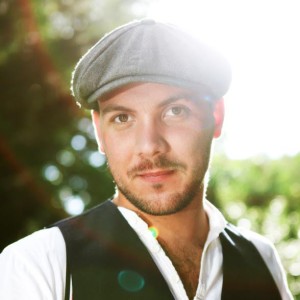 Being an artist in the 21st century definitely has its advantages for unsigned artists. Various social medias such as Facebook, Twitter, and YouTube offered Dave the communication with the public that he so desperately needed at the time. Being able to promote his music, his gigs and in general, himself to his current as well as potential followers worked outstandingly well for Dave. People took a shine to his openness, his raw song writing skills as well as his interest in others. Dave Giles is a rare artist who spends a lot more time with his fans than just inviting them to gigs.
Dave's debut seven track EP "The First Seven" was launched in October 2010 with a sold out show at The Barfly in Camden, released (as with all of his material) by his own record label "Cheeky Chimp Records Ltd". Since then he has toured the UK numerous times as well as tours of Ireland and Australia and numerous releases.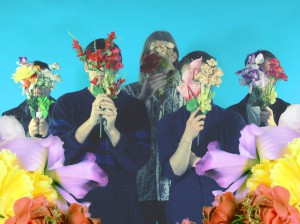 'Attach yourselves' to the wistful, emotional, and summery sounds of Leicester Indie band Clubs. Founded in August 2012, they've made a name for themselves in this summer's festivals such as Handmade and Lainfest in Leicester and The Isle of Wight festival.
Pagination