Via our partnership with Sentric Music, the UK based music publisher for emerging and independent artists, you can click on the image below and find out the best way to get your music heard by Rhiza.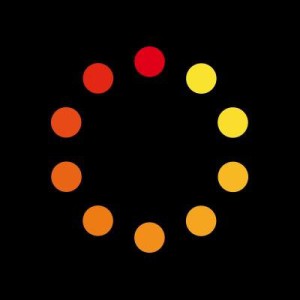 Self-proclaimed "A-Flop" artist Lucy Spraggan has released a new single for the world to absorb. Lucy creates colorful acoustic folk pop music with songs that tend to have heartfelt lyrics and catchy acoustic beats. "Dear You" is no exception with tender guitar riffs, rap-like vocals between a sung chorus, and lyrics about losing an old friend to suicide. The music video starring Thomas Turgoose adds to the factor of powerful emotions as it attempts to raise awareness of the mental health issues that many individuals are impacted by directly or indirectly. Lucy herself comments on the single: "It's quite a sad story, but mental health is an issue I really wanted to talk about." An incredible release in its entirety, Clash Magazine describes it perfectly: "Emotionally candid and highly intimate, it's a gentle yet wholly devastating work."
Little Grace is a modern soul outfit from Liverpool that we've been following for a few years. Although they don't have many recorded releases available for rapid consumption, their few tracks online are golden and fans have been hooked since 2014. Even without an EP, this four-piece group that creates modern and electronic twists on Soul and Motown music styles has quite a following with their activity in the live music scene. They played at the Liverpool International Music Festival last month at The Jacaranda, and are soon to feature at Liverpool Loves 2016! You can find them at the Soul Fest Stage on August 6th. If you can't make it over to Liverpool for the festival, be sure to find Little Grace on the web and give their tracks a listen, you won't be disappointed.
With only two singles out to date, many of us have been expectantly waiting for the release of Colour's first EP. Catch the band for free at Birthdays in London for the official release of their Kafé EP on June 28th.
Colour is a band from North West England who record in Liverpool. Their indie-rock tunes are catchy- they hook you from the first riff. Acclaimed by Clash Magazine, The Mirror and others, Colour is rising fast in the huge world of music and we couldn't be more excited.
"… a ferocious desire to break through, to communicate  …the accompanying visuals [of their Strangers single is] a sign of the band's blossoming ambition."
- Clash
Good Graeff (pronounced like "graph") is composed of twin sisters, Brooke and Brittany, from the United States, originating in Florida. After moving around and spending some time in Vietnam, the sisters decided to take their talents to the next level and form their band. The indie music that they create with guitar, cello and vocals is perhaps more entertaining than their unique story. Since 2013, they have been touring in a van across the United States and having a blast spreading their catchy tunes and positive vibes. With their most recent EP "Good Job Go", the duet has kicked up quite a following. Check out one of their hits, with such a happy video, "I Want That" and keep up with their creations as they gain momentum across the US and worldwide.
WE – ARE – Z. Feel free to shout that if you'd like. They're a 5-piece unit out of London, Paris and Toulouse spreading their wonk-funk indie-pop disco-rock energy everywhere they go. WE has received much praise from a variety of music magazines for their singles released, including Airbrush, Walkaway, and Easy but we should expect an album release from them in the near future.
"an unhinged band who have a thirst for the surreal as much as energetic punk funk"
- M Magazine
"Their debut single Airbrush, a tweaking rush of irresistible wonk-pop a la Devo-meets-Vampire Weekend"
- Q Magazine
"We-Are-Z are an Anglo-French operation with a quirky line in staccato dance-pop: step (jerkily) this way if you like XTC and Devo"
- Guardian
On June 30th, WE-ARE-Z will be playing at Discovery 2 in London with Black Dylan and others… this is a show you won't want to miss.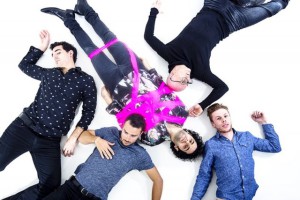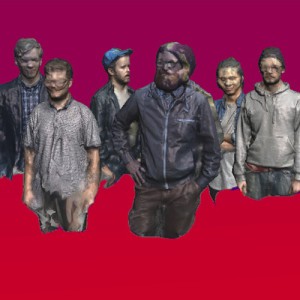 From Atlanta, Georgia comes a synthpop sextet band with a fresh, groovy and beautifully lush sound. They're called Culture Culture.
"…Culture Culture are a fresh-out-the-box synthpop band, and the latest project to satiate my 80s lust. While details of the group are virtually non-existent, with only two tracks available on their SoundCloud and Bandcamp profiles, they seem to be the kind of guys who let their feel-good music speak for itself. With nostalgic percussive elements, big, bassy disco notes and infectious guitar riffs, all permeated with a distant harmony of vocals, "Pouring Down" is a commendable first effort. And, with their first EP due out in the coming months, I'm looking forward to hearing more!" – Cracked Wax
Their latest EP is called 'JX-3Please' and is available on bandcamp, you'll love it.
From the same city as Foals comes a 4-piece indie band with a fresh deep electronic sound, forging a path in guitar music that has gained the attention of the likes of 'BlahBlahBlahScience', The Guardian and BBC Radio 1 DJ Huw Stephens.
"How to remain true to your original idea – to use space and silence as virtual fifth and sixth instruments in a bid to pare down R&B to its stark essentials – when you're vying for airtime with the usual indie guitar bands on what are probably your natural homes, 6 Music and xfm? That is the question. Still, while we wait for Pixel Fix to answer, they're making some quite stunning music" – The Guardian
Look and Listen Here: Fall – Pixel Fix
https://www.youtube.com/watch?v=c3TWLBkotNQ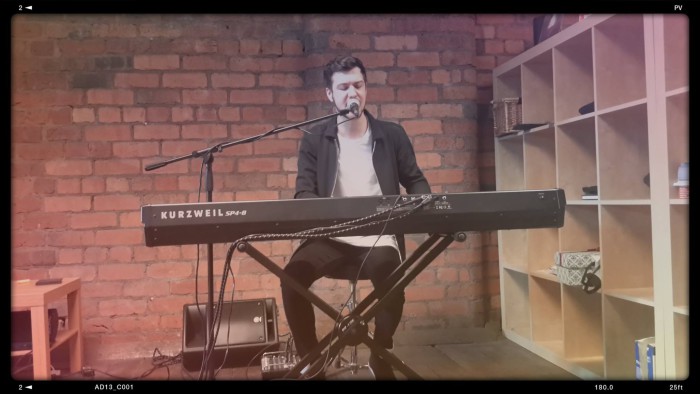 Luke Cusato's keeping busy. In 2014, he received critical acclaim from LIMF Academy and Amazing Radio. In 2016, he's performed live at Sentric Music (image above), after being asked to do a "Big Sync" track with Sentric Music/Miloco Studios/The Motor Museum Recording Studio for Sentric's latest podcast. Listen to it here.

Pagination