Winter Mountain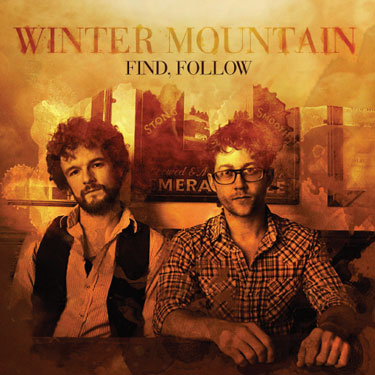 An Englishman and an Irishman, both travellers, step onto the same train at Chicago's Union station and meet for the first time. Both are musicians, both singers, both songwriters. They're broke, but intent on making their way by rail to Memphis, TN, the birthplace of rock n roll…
The conversation that followed revealed a mutual love for vocal harmony, the honesty of live performance and the sounds of the sixties.
That night, on a train sent the young musicians hurtling through the darkening Illinois plains, Winter Mountain was born.
Hailing from the shores of Cornwall and Donegal, Winter Mountain blend melodic folk songs, heartfelt lyrics and two voices in a sound reminiscent of a time before digital recording when the emphasis fell on the importance of live performance, the power of harmony and the essence of the song. The duo share song-writing duties, their individual styles, like their voices juxtaposing yet beautifully complimenting the other.