Volcanoes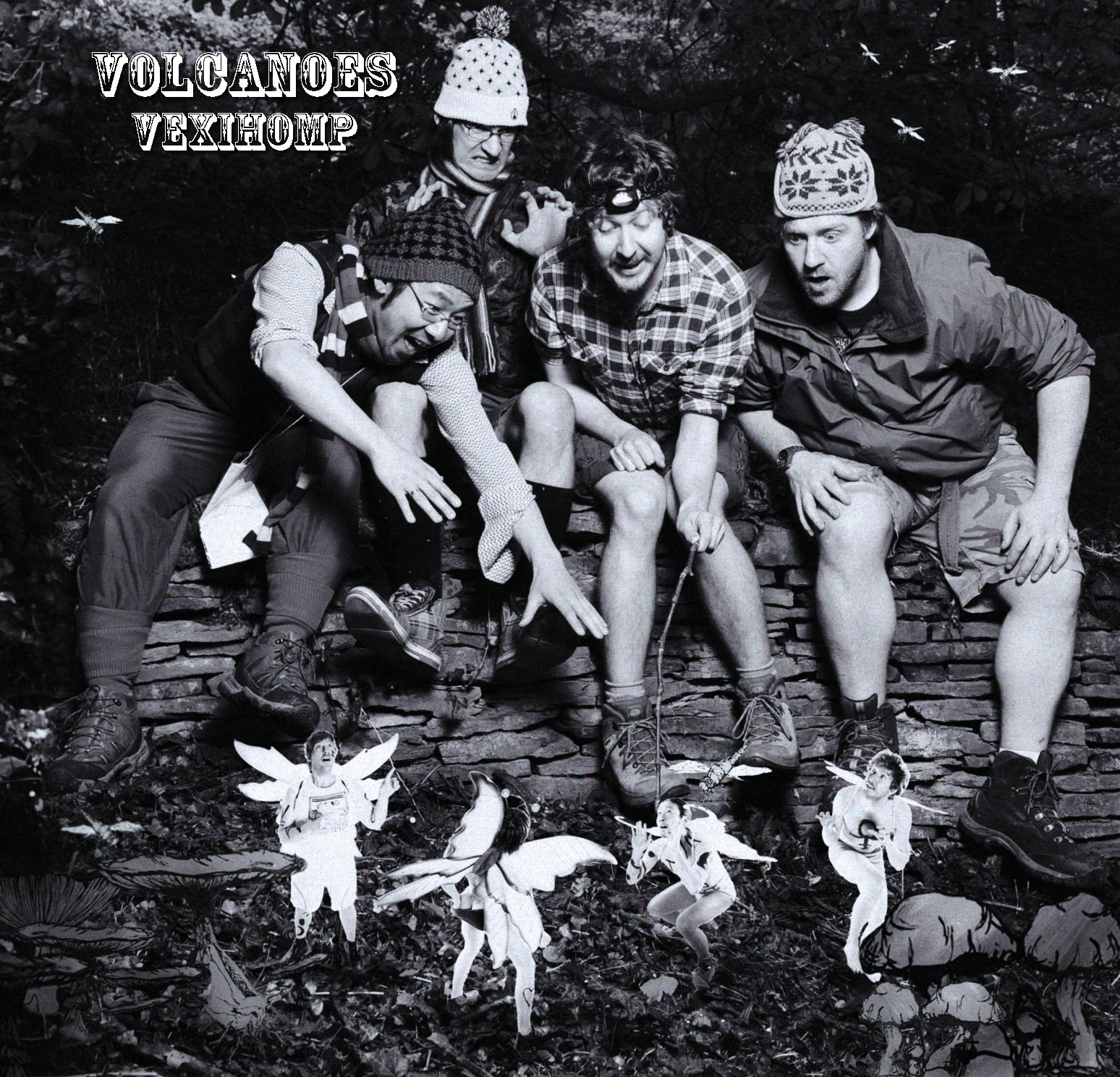 Vexihomp is the fantastical new mini album from Yorkshire band Volcanoes. Following on from last year's superb Badchild Farsight EP the boys have done it again and produced another genius set of songs.
This time around the song writing of guitarist Kevin Shirley (The Pageant / Vexihomp) has really blossomed and together with frontman Samson Bedford they have formed a formidable song writing partnership.
Vexihomp is jam-packed with musical hooks, vocal harmonies and dynamite lyrics. It's fun, heartfelt and angry at the same time. Vexihomp is testament to how hard this band work and just how far they can go. Volcanoes have belief and it's howling out of this record.
It is clear that some of the songs on Vexihomp are very different to each other. Don't be alarmed, pour yourself a stiff drink and just go with it, this is how Volcanoes roll. It's not that they haven't found their sound yet, it's just they never wanted one in the first place.
Yes they have the attention span of a flea but their music is razor sharp, witty, entertaining and bursting with ideas. Volcanoes don't want to be a theme band that has a sound for about six months. They want to write ridiculously good songs and when one is finished they move on to the next idea whatever that may be.
It would be easy to throw in the towel after six years slogging it as an unsigned band. NEVER, Volcanoes go from strength to strength.
The inspirations for this record are numerous. Little Feet is a heartfelt song written by Samson for his wife after their struggle with infertility. Beat me to the Bull is a rather different affair and was written about a ceramic bull found (and then sold to someone else!) in an art shop.