Suzerain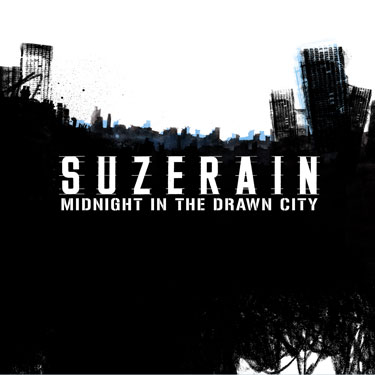 SUZERAIN are a 5 piece London based band who been playing together for about 5 years. The band formed because "no one was playing the music we wanted to hear, intense electro-rock-punk-pop by a band that gives a damn. Or something like that…"
The music is about love, pain, dreams, politics, individuality and bad faith. They've earned themselves a great reputation as a fearsome live band playing to massive crowds (Hyde Park & Trafalgar Square) as well as dedicated smaller ones on the classic UK toilet circuit.
Recently they have been playing to crowds in Europe in Italy, Sicily and Germany. They played the NRJ festival in Munich alongside Franz Ferdinand and Mando Diao. They also played the Reeperbahn Festival at the old Beatles Haunt – The Kaiser Keller, where the power blew mid set. "I tried to keep singing in the dark and the audience all held up their lighters – it was so cool".
SUZERAIN are a band that if you get them – you really get them! They say "it's like we've started a gang." The band have worked incredibly hard on the first record producing and filming their own videos, enlisting the help of talented friends for the artwork, and acquiring the talents of Steve Lyon (The Cure, Siouxsie Sioux and Depeche Mode) on production.
They've recently signed a deal to release their debut album Midnight in the Drawn City in North America and are planning to release in the UK later this year with tours to support the record and inevitably recruit more members to the gang.