Sheare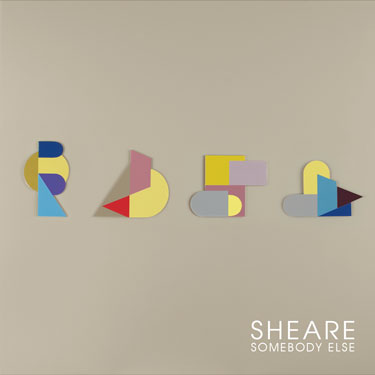 Sheare is the brainchild of 24 year old; New York City based singer-songwriter Brandon Sheer. After performing as a solo artist for many years, Brandon teamed up with friend/guitarist Jay Sarle, who acts as creative and music director for Sheare's live show. Sheare's music strives to resonate with people on an honest and emotional level. Brandon believes music that truly connects with people's emotions, will become timeless. Sheare's music is reflective of Brandon's experiences growing up in New York. The beauty of the city's vast nature is also the very thing that has made Brandon feel insignificant at times, which in part has inspired him to start writing music. Sheare's sound couples a wide variety of influences ranging from 80's New Wave to the early 90's Brit Rock, while still cultivating a uniquely current sound.
Brandon has self-produced his debut EP along side long time engineer Carl Barc (Dirty Projectors, St.Vincent). Brandon feels now more than ever it's imperative to be a self-sufficient artist and after sending an early demo via cold email, Brandon received interest from Grammy Award Winning producer/mixer Mark "Spike" Stent (Coldplay, Muse, Arcade Fire, Keane). Spike saw instant potential in Brandon's music and decided to executively produce/mix Sheare's debut record. For Spike, working with on the record has been a project driven by passion rather than payment.
Now that Sheare's EP is complete, Brandon has teamed up with art directors Simon Griffen and Howard Wakefield (New Order, Joy Division, Pulp) to come up with a unique way of promoting the release of both the debut EP as well as an animated music video that was shot earlier this year. Taking a page from the street art movement, the team has created a guerilla-marketing campaign that features four logos that coincide with Sheare's album artwork. The logos were made into custom Dropcards that display the logos on the front of them and codes on the back of them that allow people to download Sheare's EP for free via their website as well as other exclusive content. The Dropcards are then attached to glow in the dark balloons and placed in various locations around Manhattan. The campaign will also late be launched in LA and London.
Sheare has just release their debut EP entitled "Somebody Else" as well as an animated music video for the EP's single. Keep an out for this rising star.