Sam Amidon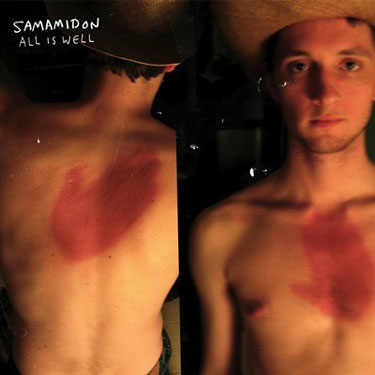 Sam Amidon was raised in Brattleboro, Vermont by folk-musician parents Peter and Mary Alice Amidon. He sings, plays fiddle, banjo, guitar, and can count in binary code on his hands really fast. "All Is Well," a collection of re-worked folksongs produced by Valgeir Sigurdsson and featuring chamber-orchestral arrangements by Nico Muhly and contributions from Eyvind Kang, Aaron Siegel, Ben Frost, and Stefan Amidon, is his first album for Bedroom Community.
His previous album of songs, a duo with Thomas Bartlett (aka Doveman) under the name Samamidon and called "But This Chicken Proved Falsehearted," was labelled "the most interesting folk album of 2007″ by Stylus magazine.
Sam lives in New York City. He plays in the lamp-rock bands Doveman and Stars Like Fleas, and has also played with Tall Firs, The Swell Season, and Stares. In March, he premiered the Nico Muhly composition "The Only Tune" at Carnegie Hall.
Sam studied with the late free-jazz legend Leroy Jenkins and downtown/jazz violinist Mark Feldman. As a teenager he became known throughout the United States folk scene as fiddler, releasing 5 albums with his band Assembly to great acclaim, as well as performing with his parents. Along the way he and Assembly gathered attention from All Things Considered, CNN, The Boston Globe, and Fiddler Magazine, and eventually Sam acted in a starring role in a feature film called "American Wake," which had its premier at the 2004 Democratic National Convention in Boston.