Mr Fogg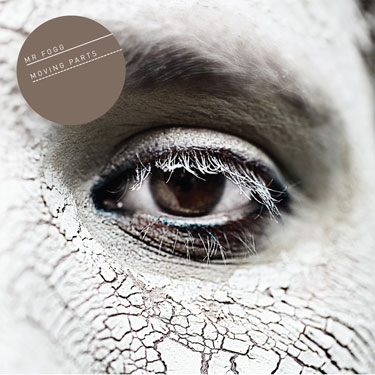 Oxford's Mr Fogg first came to the public's attention in 2005 with a self-released demo which somehow ended up being a record of the week on BBC 6 Music. Since then he has released a string of singles and two studio albums, both of which were recorded in Iceland with composer and record producer Valgeir Sigurdsson – the man behind albums by Björk, Damon Albarn and Feist.
Sonically, the two records focus equally on mechanical and organic elements, with distorted synth bass lines and intricate electronics bumping up against trombone or a string quartet. The addictive, emotive vocal melodies than bring the whole thing together ensure that it is music with a human, beating heart.
Aside from the music itself, Fogg has found more than enough time to be mischievous. In 2009 he performed forty times in three days in his own pop-up "Fogg Shop" in London's Soho. He later travelled to Los Angeles to shoot a music video with Hollywood's enfant terrible Tony Kaye, who at the time was in the course of an extended professional exile having upset everybody involved in his Oscar-nominated picture American History X. In 2011, he sprang an unannounced marching band and majorette on the audience of Reading Festival, a performance that was featured on both BBC3 and Radio 1's highlights programs. A similar trick was pulled off some time later in the course of Fogg's "Answerphone" video, which was shot live in Trafalgar Square in London in one hour and was eventually declared music video of the year by XFM.
Mr Fogg rarely sits still for long, and 2014 is no exception. He is in the process of putting the finishing touches to his as-yet untitled third LP, which was recorded in a series of churches and found spaces over the last 6 months and is due for release in late 2014 or early 2015.
"Genius" – NME
"Stunning" – Dazed & Confused
"Wonderful" – Zane Lowe, BBC Radio 1