Morton Valence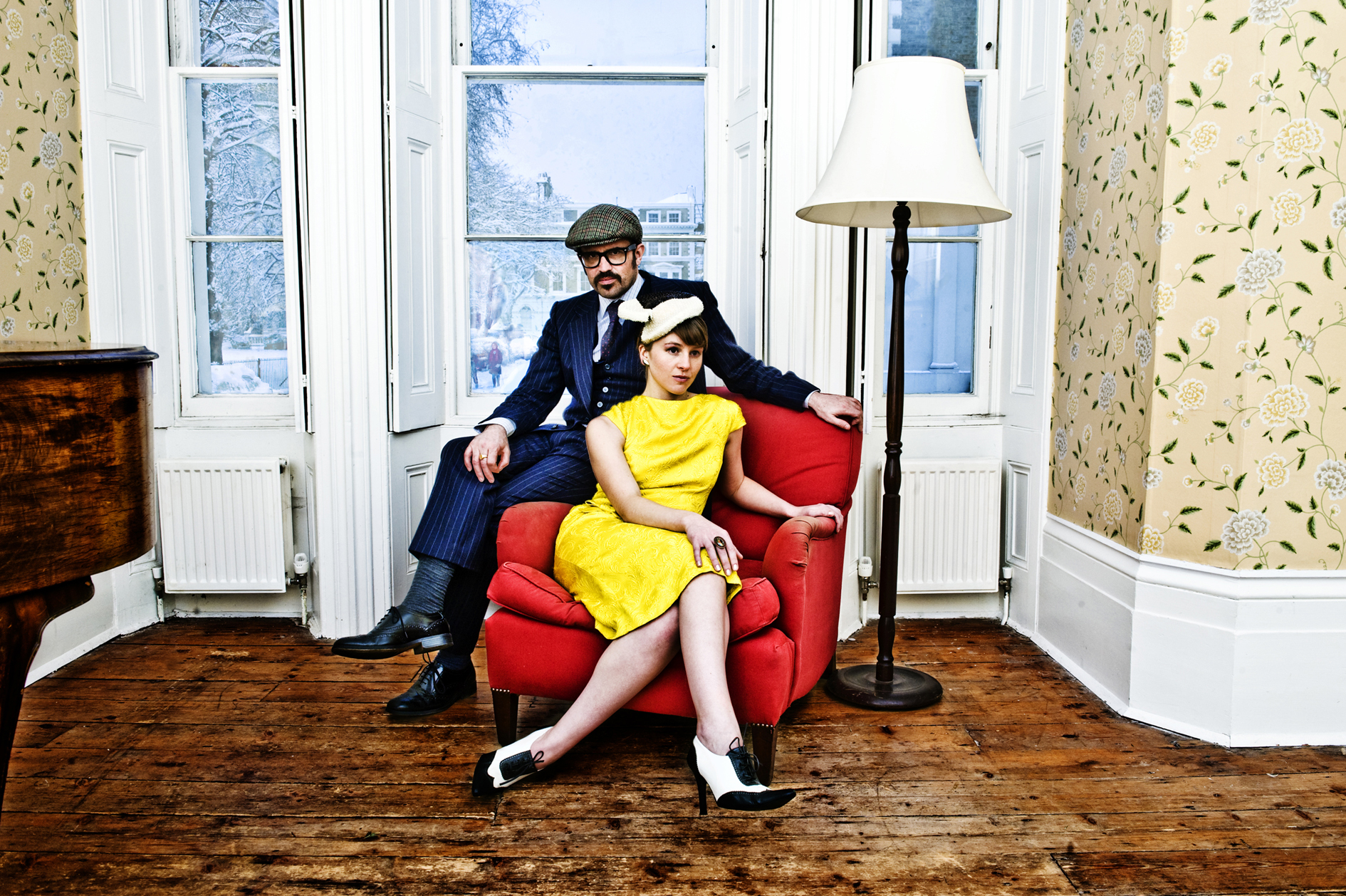 We have been around since the mid 00s, during which time we have always done our own thing, just making music to please ourselves, and hopefully some of you.
We started out as a 3 piece electro band simply because we didn't have any band members and a sequencer proved logistically a lot easier, we could take the bus to a gig and the fact that machines don't have egos was a bonus. Although we are fans of Kraftwerk, Suicide, Moroder and The Magnetic Fields it was never our intention to be some sort of synth band, it was merely a means to an end, and that end was to create timeless original songs, we probably were more inspired by artists like John Prine, Lee Hazelwood or Iris Dement than minimalist Kraut Rock or Crystal Castles.
Our early gigs were chaotic affairs, we played with some pretty cool bands including Hot Chip, British Sea Power, St. Thomas, Art Brut, Jeff Lewis, Barbara Morgenstern and The Crimea, finally standing on our own feet by embarking on a residency in the Soho Theatre Arts Club. Gradually over time we'd morphed into a full band. We played some shows in Germany due to a connection we had with Monika Enterprise Records who had realesed some of our very early material (The Girl on the Escalator), and things were looking good winning the 2006 Fopp/PRSF award for best new band and signing a deal with indie label 'Cheap Date'.
This also happened to coincide with the complete meltdown of the recording industry, our label was in a state of inertia and full of the usual empty promises, finally folding after releasing a single for us and a box set of Canadian underground music.
We decided to take some time out and took a bit of a hiatus.
When we resurfaced we were determined to put out an album, but absolutely on our own terms. We met Franny Armstrong who had funded her film (The Age of Stupid) through something she called 'crowd funding' – this was long before the days of Pledge Music etc – and it seemed to make sense on so many levels, so, possibly rather naively, we put together a crowd funded project which spawned the much coveted 'Bob & Veronica Ride Again' recorded by Brian O'Shaugnessy at Bark Studios.
The album garnered four star reviews pretty much across the board, including Q Magazine, Uncut, the BBC, Drowned in Sound as well as a 'Pick n Mix' record of the week on Radcliffe and Maconie's BBC Radio 2 show.
By now we had become a 5 piece band and were moving more towards our own style of music we call 'Urban Country' which is basically a reappropriation of a type of music from the Southern United States to the streets of London, the song pasted on this page is a perfect example of the style which will feature on our forthcoming album 'Another Kind of Country'.
Like 'Bob & Veronica Ride Again', our second album 'Me & Home James' got amazing write ups in the press and we hit the road again touring in the UK and Germany.
Over the years we have been through various line up changes, some for better, others for worse, but the focus has always been Anne and Hacker.
After struggling for years with various rhythm sections, Daryl Holley and Joe Udwin (of the Crimea) just seemed to appear out of nowhere and everything effortlessly fell into place, and well, that was that. The final piece of the puzzle and the absolute cherry sauce on the cake is the pedal steel guitar of Alan Cook. Things just clicked and we got straight to work on a 3rd album – Another Kind of Country – which we finished recording last year and is without doubt our finest work to date, due for release later this year.