Luke Solomon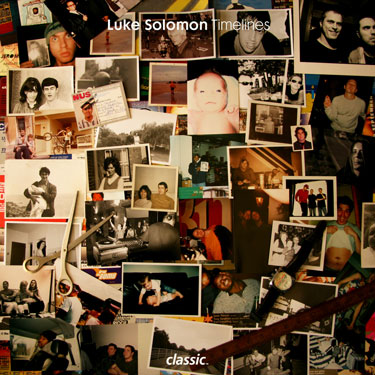 'Timelines' is the new LP from British house producer Luke Solomon released via his and Derrick Carter's Classic in a package that features the LP, a selection of remixes and a mixed bonus version.
Luke Solomon's influence on house music has been strongly felt for many years. As a DJ and promoter he pioneered mid-week London clubbing with his legendary Space night alongside the late, great Kenny Hawkes. As a producer he has constantly delivered original, often idiosyncratic and always unique house music (and beyond) for an enviable list of imprints. As an A&R he has helped develop many a career (Tiefschwarz, Freeform 5 and Isolee to name but a few) with The Classic Music Company and continues to do so with Classic and his new role as one of Defected's A&R team.
'Timelines', even the incredibly humble and self-effacing Solomon would agree, is his best work to date. Featuring vocal contributions from Jon Marsh (The Beloved), Natalie Broomes, Terry Grant and Tiger Tiger, as well as musicianship from Arthur Jeffes (various keys), Andy Neil (guitar and bass), Martin Radford (strings), Sammy Bishai (Violins) , Chris Storr (Horns), Steve Parry (Horns), Anu Pilai (Guitar/bass), Tom Bailey (Guitar) and Danny Harrison (Drums), 'Timelines' is so much more than the usual house music album, it's one man deftly controlling and mastering his very own musical chaos.