Lex One & Mike Beatz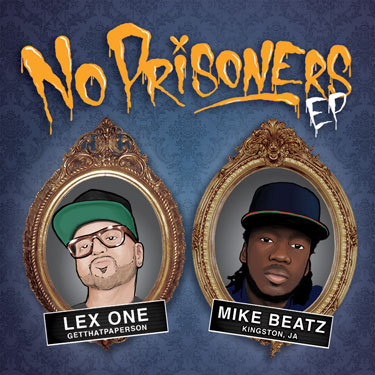 Lex One & Mike Beatz, also know as Wizard Sleeve are 2 rapper / producers from Miami and Jamaica. They officially broke onto the UK scene in 2009 after teaming up with Bournemouth based breaks super group Aquasky aka Black Noise and releasing the huge underground anthem "Me Plus You".
Dutch DJ and producer, Sidney Samson who heard a bootleg of his club smash "Riverside" & Wizard Sleeve's "Me Plus You" soon hooked up with Lex & Mike to re-record the bootleg for an official release. "Riverside – Let's Go" which featured the guys in full was then released via Ministry Of Sound. The record stormed national and regional radio and was A listed on Radio 1, 7 weeks upfront of release whilst also becoming a huge You Tube hit : official video. It also remained in the UK Official charts for over 11 weeks and reached no 2 at it's highest becoming a gold selling record.
It's no surprise then that Lex & Mike's live shows are a rollercoaster of energy and entertainment and they've rocked stages with Example, Chiddy Bang, Eddy Temple Morris, Steve Aoki, High Rankin, Wu Tang, Mos Def, Talib Kweli, Nas, KRS One, Kool Keith and Method Man. Check them out on their UK 2010 tour here
Their latest album "No Prisoners" is due to be released late 2013.