Frank's Daughter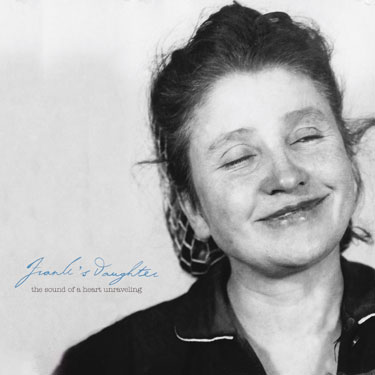 Born in Brooklyn over several bottles of red wine and many whiskies; Frank's Daughter are Frank (vox, guit, keys) & Arthur (guit, bass, programming). They returned to London (which they now call home) with an idea.
Many months of total isolation, a van full of recording equipment, a closed season alpine hotel, and a blank page followed. Recording through snowstorms & mountain blizzards. They were lost together, they suffered fear, isolation & confusion together. Black dogs reared their ugly heads, until finally they came through the thick, icy fog and found "Frank's Daughter".
2 years in the making, the debut lp "The Sound Of A Heart Unravelling", is scheduled for release as a very limited edition vinyl (only) on November 5th. It is a mesmerisingly sensitive work that mines the depths of emotional darkness, with empathy and stunning beauty.
From their early years as artists, Frank's Daughter yearned for a lost past, striving for a future where music & art collide, culminating in something you touch, hear, feel & taste. They constructed a unique way of working, where melody and lyric fall into the music in one movement, created in an instant together. Like a brush stroke, never to be repeated, or re-recorded. What you hear is the feeling of that moment, a moment that the singer can never recreate. This is combined with music that is crafted and honed until the combination of voice and music is in perfect harmony. 10 heart-wrenching, & beautifully crafted songs. Equally haunting and compelling in their honesty and openness.
Comparisons can be drawn with Talk Talk, Radiohead, Portishead, Massive Attack, even Kate Bush. But "Unravelling" has a distinctive flavour in its own right, a unique taste that is both special and new.