Flore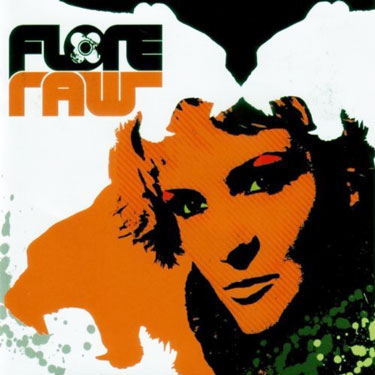 Flore is an inspired & passionate producer & DJ, who combines the genres of twisted electro, hip hop & ethno grooves over tight dancefloor killer grooves.
Savage & a bit arty, she has experienced loads of different electronic music styles, and is often compared to artists such as MIA, Diplo or Sinden for having the same kind of very open minded spirit in music. After building herself a top class reputation with releases on a range of different labels including Man Recording, Top Billin, Mofo, Splank or Labrok, comes back with her long awaited first album released on the respected label Botchit & Scarper.
It kicks off with "Get it in Get it on" where Flore smashes the audience with futuristic dancehall vibes making the listener instantly understand that Raw is all gonna be about Bass Music. Through the following 14 tracks of "Raw", Flore shows off the huge variety of her musical influences: from the housey grooves of the title track "Raw", through the rough and futuristic riddim of "We Rewind", the crunchy La folie des glandeurs and finishing with the heavy-weight-atmospheric-dub-step of Anyking. As a producer she's happy working in any genre that provides exciting ideas and influences, whether it's kuduro, electro, dub or UK Funky all the while avoiding déjà vu or an album that seems to be a compilation of singles. Simply put «Raw» is as exciting as it is innovative.
Adding yet more to the mix are the contributions from a host of vocalists such as Rodney P (London Possee/Riddimkilla/Dub Pistols), Shunda K (Yo!Majesty), MC Chikaboo (Soul2Soul), Les Gourmets,Joyce Muniz, Vale Poher and Scalde each adding another dimension to "RAW", mutating it's dancefloor magic into a seducing mix of electro songs.
She's been playing throughout all Europe (Sziget Festival, Fabric/London, Rex/Paris/Cargo/Beijing, Glade Festival, Electron Festival/Geneva, Transmusicales de Rennes, etc…).