The Dark Flowers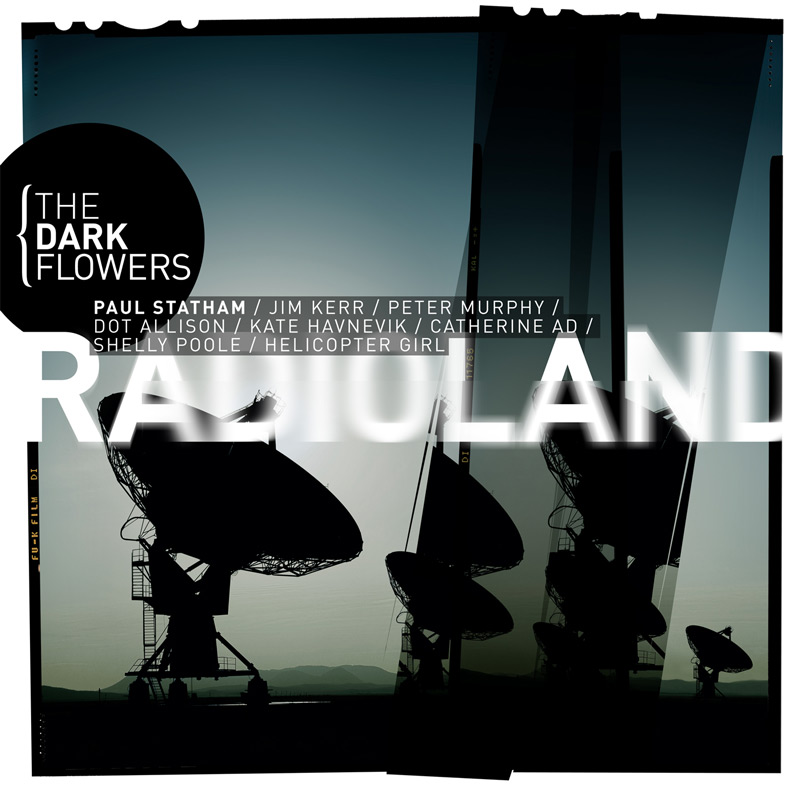 The Dark Flowers would baulk at being called a supergroup but with the likes of Pete Murphy, Jim Kerr, Dot Allison, Shelly Poole and Helicopter Girl all involved the starting cast certainly has the weight to deserve that term. Add in rising London singer-songwriter Catherine AD and Norway's critically acclaimed Kate Havnevik and you have a vocal cast of some power. With producer and songwriter Paul Statham (Dido, Pete Murphy, Kylie) pulling the musical strings it is little wonder that the album under this collaborative name should deliver twelve tracks that beguile with their dark take on a country filled with gravitas and drama.
The inspiration for The Dark Flowers came whilst Paul was reading Sam Shephard's award winning autobiography 'The Motel Chronicles'. Taking a series of passages from the book and creating a basic soundtrack he then approached the artists for their unique vocal take on the content before adding slide guitar, banjo and found sounds to create the finished composition. That the likes of Bon Iver's 'For Emma, Forever Ago', Brian Eno's 'Another Green World' and Bruce Langhorne's 'The Hired Hand' were influences on the shape and sound of the album will be audible to the discerning listener.
All the artists on the album have worked with Paul previously. His working relationship with Pete Murphy spans nine solo albums and twenty five years and says of his work on Dark Flowers; "Paul was my right hand man on a run of albums from "Love Hysteria" through to "Cascade" and we are still writing together. This work (The Dark Flowers) is important and deserves the support of fans of our work together". For Jim Kerr, this unique approach to writing delivered very positive lyrical results, "The images that came to me as I listened repeatedly to Paul's soothing and ghostlike "electro desert" songs, became the backbone for so many of the lyrics that eventually poured forth". Former Massive Attack vocalist Dot Allison loved working on the project and feels that "The Dark Flowers is a dark and sensuous piece of work and the poetic quality of the lyrics makes for a great album." 'Radioland' is, therefore, a unique artifact. A combination of multigenerational vocal talent, a collaborative creation of individuals and yet a whole, despite its cast list and its compilation.