Dancefloor Outlaws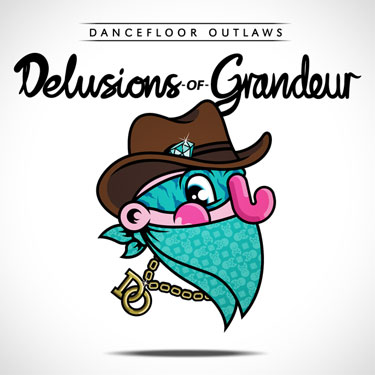 The Dancefloor Outlaws are Newquay based DJs/Producers Robin Parris, Justin Harris, Will Streetwise and MC PRofit.
'Delusions of Grandeur' is their début album featuring 15 tracks of cutting edge, bass fuelled dance music. From Hip Hop, Dubstep and Moombahton, to Breakbeat, House and Drum & Bass. Guest vocalists include Natty, Stella Attar, Neech and Princess Green.
The band have been featured in DJ Magazine (front cover mention and half page article) aswell as FIFA recently using the track 'Going' from the album to promote the launch of the Euro 2012 championships in Switzerland.
Over the past year or so they have lent their remixing skills to a host of artists including De La Soul, Kidda, the Dub Pistols, Diplo & Busta Rhymes, Kraymon and more.