COURTS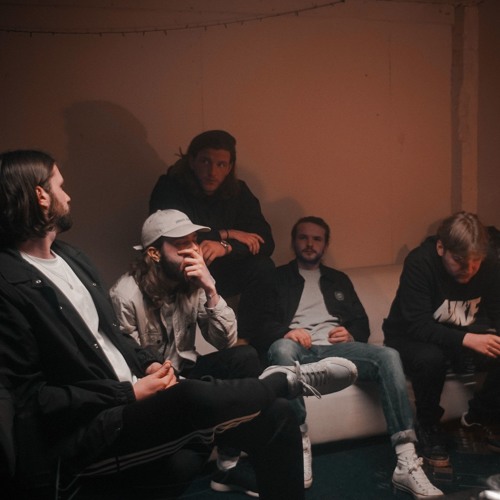 A conglomerate mash of genres – funk, hip hop, alternative rock, disco, jazz – blended together to form energetic beats and sun-tinged tunes that stick in your brain and make your feet move like none other. That's what you get when you listen to Courts, a five-piece group from Basildon steadily making a name for themselves with their funky hybrid sound. With a few singles released over the past few years, the group has gotten attention from the likes of BBC, Noisey, and NME all intrigued by the group's upbeat bass lines, melodic riffs and unique rapping-rock voice. It's not often where you find instrumental versions of songs to be just as incredible as the original, but with Courts either version will make you want to turn up your sound system and groove to the funky beats and sunshine guitars.
Chris Moody (vocals & guitar), Joe Choppen (drums) and brothers Reece (guitar), Luke (guitar & keyboard) and Dan Baker (bass). Chris and Dan started making music together when they met at college and nine years later, they're are still at it. For a few years, Courts was a four piece doing some gigs and writing tunes. When of their mates left the band at the end of 2011 and they got Dan's youngest brother, Luke, to replace him. They spent a few months as a four piece and then Dan's other brother Reece joined when his old band split up. Once Reece joined, everything clicked, and made the band what it is today.
Courts recently played at the Secret Garden Party and reportedly had a fantastic time! Earlier this year the band was endorsed by none other than Elton John and if that doesn't tell you something about the incredible talent of the band then we don't know what will.
"Born from rays of sunshine." – Noisy
"Heavily influenced by jazz and hip hop creating a sound that makes the use of the work 'funky' acceptable again." – BBC
"If you're looking for a sound that encapsulates what 2016 should feel like – this is it." – NME