Charlie Lankester & The Mojo Killers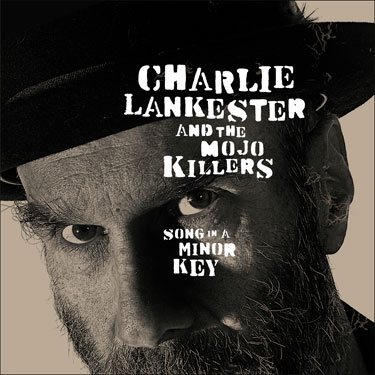 Charlie Lankester first tasted life as a musician when he dropped out of medical school in the late 70's and spent four years in Aussie cult outfit The Last Chance Café, building a major following 'Down Under' and winning support slots with the likes of Fats Domino, BB King, JJ Cale, AC / DC, Billy Joel and Status Quo. Various record deals were offered by such labels as Polygram, CBS and Mushroom, but the band imploded just as they were put on the table. Charlie upped sticks in disgust and travelled to Europe, busking in places like Ibiza and Barcelona before settling in London.
Having worked with numerous accomplished musicians over the years, in 2011 he assembled the cream of the crop; guitarists Derek ('Del') Mandel and Mark Hawkins, bass player Dave Cuthbert, drummer Daniel Howard, plus the consummate horn section of Paul Silver on Saxophone, Gavin Broom on trumpet and Nick Mills on trombone, and dubbed them 'The Mojo Killers'.
'Song In A Minor Key', which Charlie firmly believes will not prove to be The Mojo Killers' swansong release, is a gloriously organic, mellow, yet totally uplifting collection of passionate blues rock gems. "You'll just have to put up with me for a while yet" quips Charlie!