The Carnival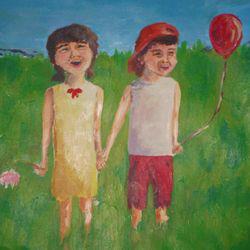 The Carnival is an alternative/indie rock band formed by Adam Ciminello and Manuel Gagneux in May 2013.
Having spent years on the road as a sideman in several successful acoustic and alternative rock bands, Ciminello initially founded "The Carnival Kids" as a solo project with the goal of making music that could boldly defy any single genre while still maintaining a feeling of familiarity.  The eponymous debut LP – released in April 2013 –  explores common themes of love, change, anxiety, and the overall joy for the moments we have and the people we love.
"The first album was somewhat of a rebirthing for me," says co-founder Adam Ciminello, "but after its completion I realized how much I missed creative collaboration. So I set out to kidnap a likeminded songwriter with the overall goal of creating a writing machine that would ultimately allow us to take the band in whatever directions we wanted. Thankfully, I didn't have to look too far."
Enter Manuel Gagneux, a one-man band/producer recording and performing under the pseudonym Birdmask, garnering a worldwide fanbase drawn to his unique mix of electopop coupled with intelligent, thoughtful lyrics. "The first day that Adam and I met to jam I could tell that our personalities were so similar," says Gagneux, " and yet musically we were different enough to really push each other."
Aware of the difficulties that often arise from multiple creative visions, Ciminello and Gagneux nonetheless began feverishly writing together. "I was amazed at how quickly we became comfortable enough with each other to literally sit down with nothing and build a song one lyric at a time," says Ciminello. "I had attempted to do this with other artists before, and was met with limited success. But this was just fun."
The band now forges ahead simply as The Carnival, two equal voices bringing with them one unique vision. Earning accolades from legendary producers/industry figures like Robin Millar (Sade, Elvis Costello, Eric Clapton), Chris Kimsey (Rolling Stones), and Brian Message (Radiohead), while garnering airplay on over 400 stations worldwide, The Carnival has clearly emerged as one of the rising alternative rock acts.