Astral Eddee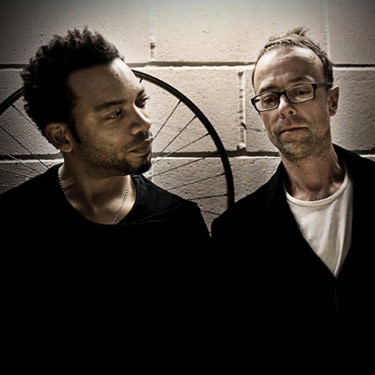 Fresher than a bag of green apples, Astral Eddee is the combined forces of freestyle vocalist Otto Fischer and legendary producer Pete Lazonby. These tracks could equally be described as dance pop's furthest outpost or a safe harbour of the avant garde.
Force of Will is a flood of passionate grainy strings topped with a delicate vocal mantra delivered with clenched fisted restraint.
The Gift combines a vivid assortment of warped vocal manglings with a taut falsetto chorus, lofty synths and a booty beat.
Original Reptile Man grooves on a low wooden tribal tom and a strong horseback 4. This is a kind of laconic vocal space house that can add flavour to any nutty after-party.